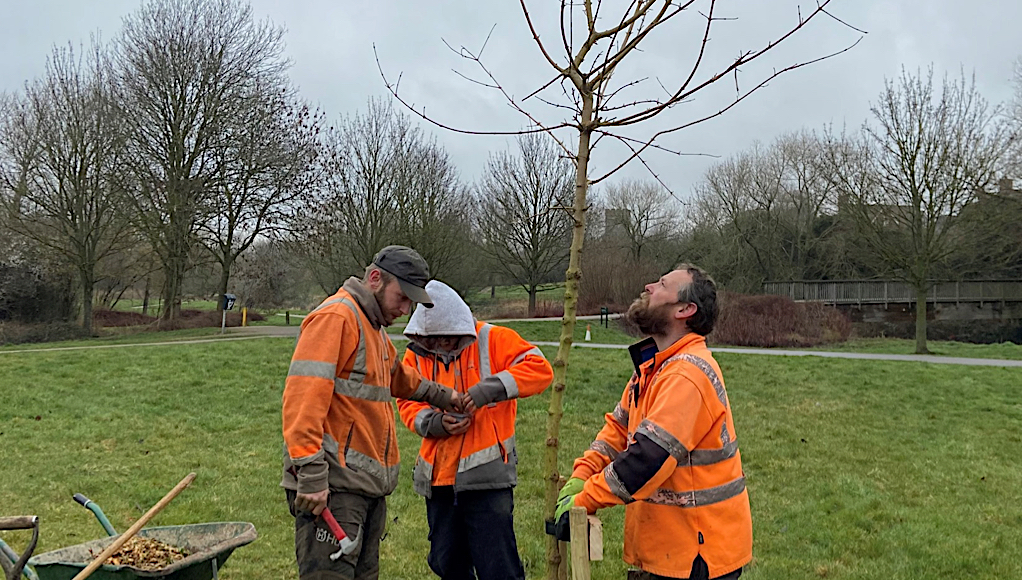 Remembrance Trees for Broughton & Milton Keynes Parish Council
We were delighted to plant 18 trees across the parish in March as an act of remembrance for the 18 conflicts involving the UK since the start of WW1.
All the trees are native species, chosen to support our native wildlife, from butterflies, bees and beetles, to the birds and mammals that rely on those insects. 
A tree avenue forms part of this planting at Middleton Allotment, with 5 trees on each side of a grass path. The Cherry Blossom and Field Maple trees chosen for this should create a colourful walkway in Spring and Autumn.
The other 8 trees, a mix of Cherry, Field Maple, Oak, Hornbeam and Silver Birch, were planted in Brooklands, Broughton, Oakgrove and Middleton as part of this long lasting commemorative display. 
Thanks to The Parks Trust for agreeing to allow some of the planting to take place on their land.